Welcome to McLean McHenry Mutual Insurance Co's web site!
---
Locally Owned & Operated
McLean-McHenry Mutual Insurance Co is a locally owned and operated business founded in 1904.  We are committed to the success of the farm mutual concept.  In short, we strive to provide a premium insurance product and service to our member policyholders.
A Leading Insurance Company
McLean-McHenry Mutual Insurance Co, located in Turtle Lake, ND, is a leading insurance company specializing in policies geared for rural producers, farmers, and ranchers.  We offer a large selection of policies for farm and home.
Great Support
McLean-McHenry Mutual Insurance Co retains the personal touch of a "hometown" atmosphere with our friendly and "can do" attitude.  We exist to create value and service for our clientele.  We do this by managing our business with experience, pride and confidence.
---
We are a leading contender in the insurance business, and strive to continue to improve and grow.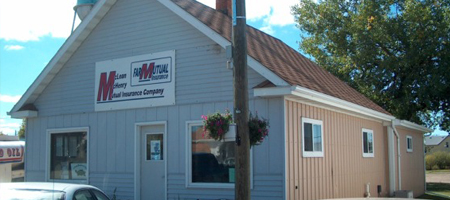 Our success or failure depends on the following:
Satisfied clients;
Our agents and affiliated agencies;
Our resources;
Our strong leadership within the industry;
Good weather and proper maintenance.